Reviews
It took me a long time debating whether to take on a business mentor....how do you even find the right one?! his experience in building his own businesses. After the first conversation, I knew straight away he was the right person to help me reach my goals. Jay has been amazing, never afraid to be honest and has a great way of making you realise your own dreams but more importantly... working out how you're going to get there!
He's always there and available to help if I have a concern or question on something. I couldn't imagine not having Jay - I'm accountable and making things happen for my business and with Jay, I'm excited to see where it goes!! Thank you Jay.
Kim McGinley, Commercial & Director Vibe Finance
Jay is an incredibly inspirational guy and has been a huge mentor in helping me build my career for the past 7 years. He's been there and done it... and now he's teaching others to have their own success through his brilliant, iTunes no. 1 podcast! I highly recommend Jay's content and, if you're lucky enough to see him speak at an event... be ready to take notes because he'll drop a tonne of wisdom and actionable strategies!
Luca Gallone, Magician, Social Media Influencer, 10M+ Followers, 3B + Views
I have been working with Jay Dhillon for over a year and I would highly recommend him as a Business Mentor. Having achieved many business goals and celebrated several victories in an exceptionally short duration of time I believe this is a clear reflection of his ability to identify each clients strengths, adapt his approach, and be able achieve a successful outcome. Jay is professional in his approach, knowledgeable, trustworthy, and very competent in his field.
Anna Kaur Mandhar, Managing Director of Master Your Greatest Destiny™️
When I first met Jay at a business event we just clicked, and after doing some research into his background it was clear that his CV matched up to everything he talked about. It was then a no brainer for me to have him as a mentor.
Sam Elgie, ELGIE PROPERTIES LTD
Jay has been my Business Mentor for over six months. In that time he has really helped to focus on the key priorities of my business and to encourage a growth mindset. Every month I have one-to-one mentoring sessions with Jay and these meetings help keep me focussed on planning for the future and not being just being reactive. Highly recommended.
Ian Duffy, Software and Systems Engineer
I worked with Jay as I got to know him watching his success with the launch of his podcast .... I interviewed him for my own business and liked the way we got on, so took it to the next level and started working with him as my mentor, this helped increase my exposure working with Jay, I found it really useful to explore my brand, avatar and ended up launching Mindset Movement and being introduced by Jay to what turned out to be a new business partner in this venture, it was an exciting year working with Jay and bringing Mindset Movement to life and guided by Jay to get going and launching our events as well!
Ant Knight, Mindset Movement - Co Founder
Working with Jay has helped me to focus on the right things and grow my business in the right direction. He has a great insight into the full business cycle and will challenge my normal thinking. This enable me to double the number of Jobs we were bringing into our planning business. It has been great having Jay as a business mentor and I look forward to working together more closely in the future.
Ranjit Seehra, SREAR Ltd - Architectural & Property Investment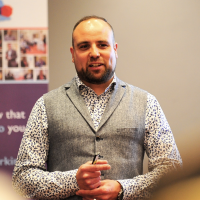 Jay is a successful entrepreneur, who now gives his mentees the benefit of his business experience, and he genuinely wants people around him to succeed. Jay really brings out the best in you whilst giving you the confidence to chase your aspirations.
Grant Spillman, Managing Director at Ultimate Reflections
It is great to see Jay, who himself is a really successful entrepreneur genuinely giving back in helping others in business
Jonathan Guppy, Zanzi Cosmetics
I have recently started working with Jay to help build my business Brand. Jay is one of the most inspiring people that I have met. He has great passion and great energy on what he teaches. In our first meeting he already helped inspire me to reach for bigger and better things in my life and in business. I would encourage anyone interested in expanding and developing their abilities in business to learn from Jay
Gurpreet Cheema, Managing Director - GW CIVIL ENGINEERING LTD
Jay has been my business mentor for 9 months to date. During this time we have been able to build a strategy to create a much larger brand awareness and following for my Coaching company. During this time my reach and engagement has massively increased and in turn I have seen more opportunities come my way. Jay is always a great source for expert advice and guidance whilst ensuring I dont feel overwhelmed or negatively impact my overall well-being. Naturally, obstacles come up and Jay always supports in how to best overcome them and ensures we take the time out to celebrate all successes. I would definitely recommend Jay as a business mentor if you are looking to take your business to the next level. Im glad I did and my business, as well as confidence, continues to grow!
Sandy Bains, Strategic Account Manager & Coach - Siemens Plc
Jay was my manager and mentor in my first recruitment job and provided me with a good grounding with regards to the recruitment industry and set me on a path that has led me to a senior management role with my current employer. I will always look back on my early experiences of recruitment with fond memories and thank Jay for his patience and guidance through the beginning of my career.
Rory Peverell, Managing Consultant - Ford & Stanley
Jay Dhillon has achieved great success in many business starting at a very young age, and has gone on to help many other business entrepreneurs become very success. His business acumen is second to none. He has personally helped me with many business decision and launch a new business idea. if you are looking to start a business, or are very well established and would like to go to the next level, then I can highly recommend Jay to take you there.
Najinder Singh Mahal, Co-Founder at Mindset Movement
Jay is an amazing individual. Someone who goes that extra mile to assist you. Always thinks outside the box and gives valuable info and content Due to Jays tips, Ive been able to take my business to the next level Highly recommended Jay. Im coming back for more
Mitesh Mashru, Bespoke Property Sourcing
One of the best business mentors that I have met. Not someone who just talk theory but someone who has actually gone out there and first done it!
Ahmed K, Co-founder - Skyline Serviced Apartments & Skyline Assets
Excellent event hosted by Jay. Speakers were amazing by sharing their own experiences and tips. Venue was amazing. Jay was a fabulous host and speaker. He brings lots of energy, zest and passion. Having worked with him for the I can highly recommend him as a mentor.
Jayna Patel, Business Analyst
Having worked with Jay Dhillon for over 10 years It is without hesitation I can recommend His high integrity, honest friendly and reliable approach to business. I first met Jay in 2006 when he was building his recruitment agency and he hired me as a sales director. I saw him build the company into multimillion business with his hard work dedication, skill and passion - it has been a privilege to have worked with him. Nigel Heald MABNLP ABH
Nigel Heald, Director at STS
Jay's approach to recruitment is a breath of fresh air. He is positive, ethical and always open to new and better ways to do things. I was bought as non-executive director to help him scale his recruitment company to multiple location in 2011. I recommend him unreservedly.
Mike Walmsley, NED - Helping companies increased Revenues by a Quarter of a Billion Dollar's
Great podcast where jay shares his knowledge and expertise. He offers a load of value and such a great guy when he speak s to you. Really welcoming and wants everyone to do well and think bigger!
Matt Walker, Applications Engineer at Proserv
Been going through some of the interviews with entrepreneurs recorded by Jay......as a broadcaster myself I'm really impressed. He has a great concept and a really great interviewing technique which gets to the key points that determine success with eas
Sati Rana, BBC Radio Derby Presenter
I have had the privilege of working with Jay on several projects and always found to be a consummate professional with high integrity and values. Jay operates a focused and hands on recruitment business - delivering a quality service to both clients and candidates. Always looking to add further value through a personal approach, I highly recommend Jay and Fasttrack to others
Neil Hayward, Account Director for Contract Tenders
Jay is a fantastic client, a clear demonstration of a great source in the recruitment market when the talent is exposed.
Leanne Bagley, International Account Manager - Monster
I have been part of Jay Dhillon's journey for over a year now. He has provided many people with knowledge, advice and inspiration. Thank you for being who you are and for making a difference in people's lives.
Stefanie Reid, Business Elements
Jay was so helpful, knowledgeable and motivating towards me and my business and he truly inspired me to keep going. He's a nice genuine guy who really cares and speaks the truth. He also offered any future help and advice, so I hope to stay in touch and keep him posted on how the business is going.
Eddy Chrayah
Having watched Jay's journey, he is a pure inspiration. Jay shares an enormous amount of informative content in his podcasts. Thank you for your insights and motivational boost!!
Radek Grzesiuk
Great meeting Jay again, had s blast listening to inspiring people and meeting new people too. Recommend the next event to everybody!
Tally Sanga, Onyx Homes & Management Group
I've known J all my life and it's great to see him doing well in all that he does including his podcasts. I'm currently working my way through his podcasts and have been finding them really informative and interesting in relation to all the people he talks to and the subject matters he deals with. Keep up the good work.

It's always good to hear from people who were born and raised in the same area as myself too. It just goes to show how much we all have in common and just how much our home environment has moulded is into the people that we become.
Kalwinder Singh Dhindsa, Littleover Community School Lecturer
Great value and learning from Jay's experiences in business and lessons
Kyle Simms, Videographer & Editor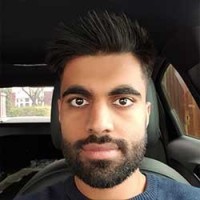 An experienced and knowledgeable entrepreneur who provides a lot of value.
Jasdeep Mahal, Property Investor
Jay is an absolute inspiration! Incredibly knowledgeable and a nice guy, who gives so much value at his talks. I went to one recently and loved it. 6 Stars
Matt Youngs, Matthew Knight Magician
The Jay Dhillon event I attended last Friday was absolutely brilliant. I was super inspired, I learnt so much about how I can improve my business and was able to Network with likeminded people. I would definitely recommend this event!
Raman Naghotra, Property Investor
I first came across Jay Dhillon watching one of Ant Knight's Facebook Lives, and since then I have followed Jay's podcast and Facebook group and decided to go to his event. I travelled for Brighton to Derby for the event and it was 100% worth the journey! I met so many positive people and the speakers were very inspiring. Well done Jay Dhillon, for such a successful event full of energy!
Tegen Rowett, Owner and Founder of Tegen Accessories
When you see Jay speak in front of people at events or networking, you can tell he is an experienced entrepreneur with lots of charisma and magnetism that draws people to him. When you speak to him one on one, he is very humble and will take the time to speak with you no matter who you are. I'm looking forward to seeing what he does next
Domenico Frampton, Director of The Life of Riley Homes
Would Recommend Jay Dhillon and his Business mentor podcast. I found the podcast through an interview that was advertised on Facebook. I stayed because he makes it enjoyable to listen to whether that's an interview or listening to him share his knowledge. Full of value.
Fergus Matheson, Podcast Booking Expert
I was at Jay's event last Friday usually never comment but what an event great location, superb speakers, next level networking made some great contacts and over all slick delivery from Jay.
Arun Maini, Property Investor
Jay came to speak at our event PPN Cardiff and has a vast amount of knowledge and experience his talk was brilliant you smashed it mate
Phil Leslie, LPV Property Investments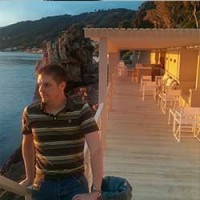 Making my way through his podcasts and they are superb. I particularly like the interviews he does, but there's a good few nuggets in all of them. I agree that having the right mentor can be a game changer, just need to find one now.
Peter Stubbings, Director at ABD.co.uk
Jay is a highly motivated and driven person who always will go the extra mile. I had the privilege to be mentored by him while working for one of his recruitment company in 2009
Paul Ward, Director - Practice Loan Company PLC
Jays story is inspiring, honest, relatable & authentic. He joined us as a guest speaker during lockdown & delivered his talk with so much energy and enthusiasm despite it being over Zoom. He left my team feeling motivated, upbeat & ready for business.
Gemma Oakes, Sport & Lifestyle PR & Communications Specialist
A knowledgeable and driven recruitment specialist. I first began working with Jay in late 2008, when recruitment was at it's lowest ebb. Despite hugely challenging conditions, Jay was able to grow his business and thrive. He did this through the level of quality and expertise he was able to offer clients. I very much enjoyed working with Jay and would happily do so again.
Daniel Hailstone, Account Manager - HCM at The Access Group
Excellent event Jay organised this weekend at Derby Football with great speakers and content given. Looking forward to the next event
Rob Tyson, Help mining executives fill difficult vacancies
Thank you Jay for the invitation to the Entrepreneurs Secrets To Success Event in Derby! It was fantastic to be involved as one of the guest speakers, and also to have the opportunity to hear the incredible stories of other entrepreneurs. What I love the most is the emphasis on delivering practical content for your audience and I have been able to implement a couple of the ideas into my business already. Looking forward to the next one!
Winston Ben Clements, TED Talks Resilience Inclusion & Diversity Board Member Mentor